Rise Above It 20oz Stainless Tumbler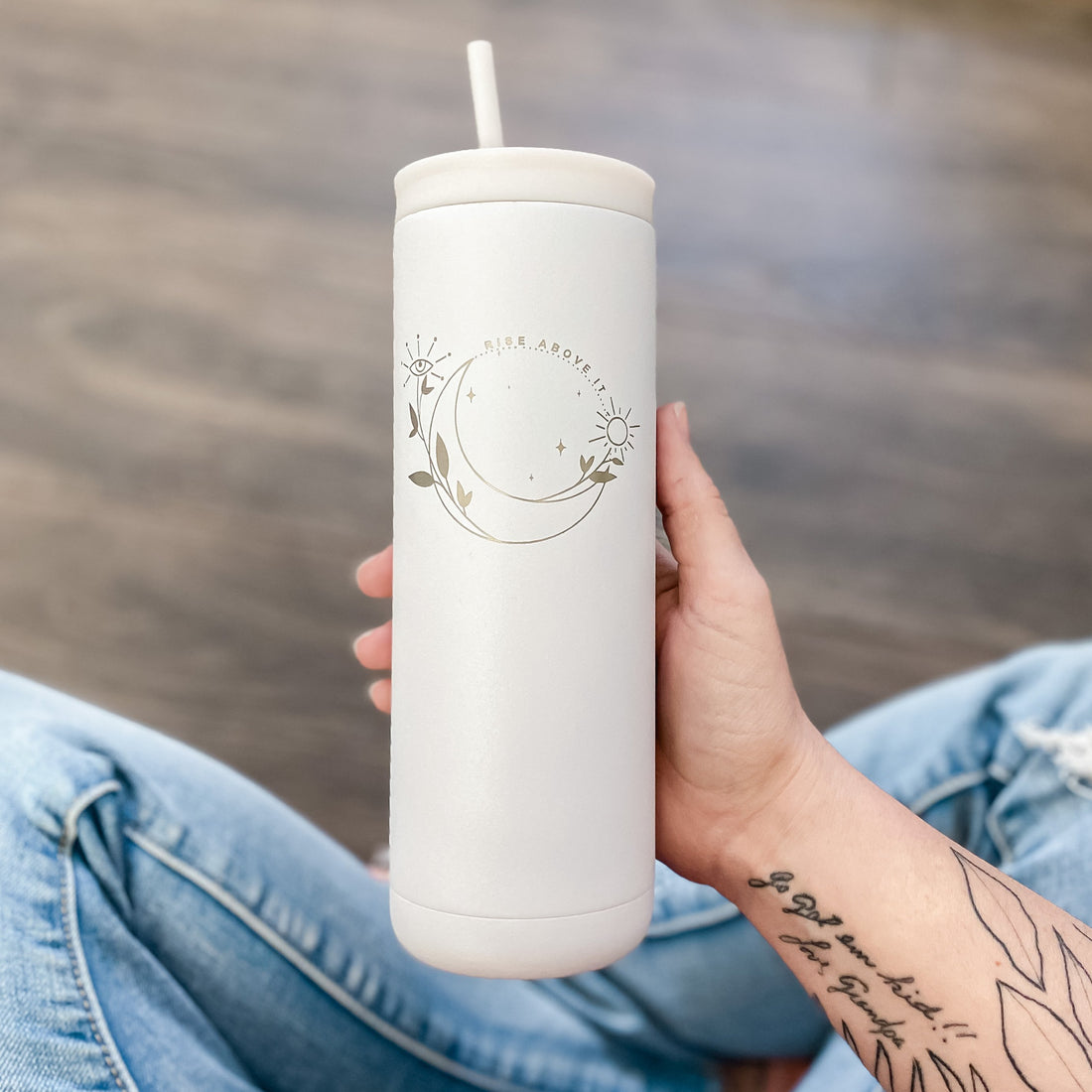 Rise Above It 20oz Stainless Tumbler
Rise above it. Rise above and go within, because everything you have inside is exactly what you need. 
Our first tumbler is here and it's oh, so pretty! A soft matte white, professionally engraved and complete with a matching straw!
Product Details: Crafted with our high quality, food grade 18/8 stainless steel (304 stainless steel). This material is suitable for hot + cold liquids. It's commonly found in professional kitchens; utilized for its non-porous nature for resistance against bacteria, mold and lingering odors. The 18% chromium and 8% nickel composition makes it less likely to rust or corrode. Top rack dishwasher safe, hand washing is recommended to maintain color. 
Share